The first poster for The Smurfs 2
I suppose it will surprise no one that is already running the second part of 'The Smurfs' ('The Smurfs', 2011). The Sony film won more than $ 500 million in worldwide box office so the production of (at least) a sequel was inevitable. Here you have the first poster for 'The Smurfs 2' ('The Smurfs 2'), which opens on July 31 in 2D and 3D.
This second installment is again directed by Raja Gosnell, responsible for great jewels of cinema as 'The Big Momma's House "(" Big Momma's House', 2000) or 'Scooby Doo' (2002).
Neil Patrick Harris, Jayma Mays, Sofia Vergara, Hank Azaria and Brendan Gleeson embody human characters of the story but the characters are the tiny Smurfs. Katy Perry, Jonathan Winters, Christopher Mintz-Plasse, Alan Cumming, Anton Yelchin, Christina Ricci and John Oliver, among others, lend their voices to the blue creatures created by James Cameron Pierre Culliford ("Peyo").
As for the plot of 'The Smurfs 2', part of which kidnaps Smurfette Gargamel, thanks to two semi-smurfs evil he has created, to steal your essence and create more Smurfs (sounds a little disturbing). Then I leave also the first official image, recently distributed: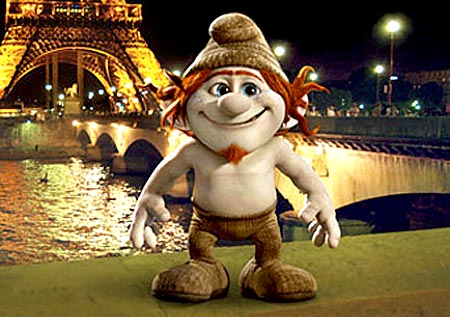 First official photo of The Smurfs 2